Romero Construction has been consistently delivering high quality construction in Northern California at competitive prices for over 40 Years. We strive to build and maintain positive client relationships based on high quality craftsmanship, integrity, reliability and honesty. With our personalized attention to every detail and energy efficiency, we will work with you to turn your "Vision into Reality" in a cost effective and timely manner!
We are fully Licensed, Bonded, and Insured. General Contractor License #335077
Project Design
Custom Homes
New Construction
Remodels & Additions
Insurance Claims
Light Commercial
Romero Construction can customize your building plans to suit your individual needs.
Why Romero Construction?
As a general contractor we can take your project from beginning to finish. All the workers and subcontractors we use are highly skilled and personally selected and supervised by the owner – Jaime Romero. We handle the planning process, assessing your plans, blueprints, and building site to present a bid that is competitive and transparent. We take pride in fine construction craftmanship and have years of experience and many happy clients to prove it. It is an important priority to us to complete your job in a timely manner, at a competitive cost agreed to by contract. We strive to turn your "vision into reality" and exceed your expectations!
No Worries, We Can Handle it!
It is our goal to make the permitting and building process as smooth and stress free for you as possible. We will meet with the designer and the engineer to finalize your plans. We handle the permitting process, site preparation, construction and personal finishing touches that are the trademark of the Romero Construction team. You will always be kept informed of your project's progress throughout the entire building process. We are always available to consult with you to handle all your concerns and questions.
We are committed, ready and able to help you navigate the challenges of rebuilding your home destroyed by the CAMP FIRE. We at Romero Construction have experienced first hand how difficult the ongoing recovery process has been for fire victims. We are already involved in the rebuilding process and are committed to rebuilding your dream home on the "Ridge" in Paradise, California.
With our years of experience in the local area we can navigate the unique challenges of the new building regulations, permitting process and unique challenges of site preparation on the burn scar. Rebuilding your home is a very significant investment of your finances and time. We know choosing a contractor to build it is an important decision for you and your family. Our goal is to deliver a cost effective, high, quality constructed home, on schedule that meets your expectations. We will work with you every step of the way to make the rebuilding process as stress free as possible.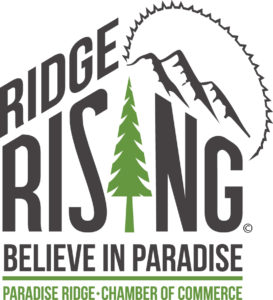 Building In Paradise
We are currently building new custom homes destroyed by the Camp Fire in Paradise and Magalia CA.  We can take on your Paradise building project now!  Book your free 30 minute consultation via phone or Zoom.  We will discuss your plans, lot specifications and determine the best way to move your Paradise building project forward. We can visit your building site and advise you if your building plans are feasible for your existing lot and what modifications may be necessary.  We can usher the building of your custom home through the planning and permitting process, building and finishing.  Jaime Romero is very talented at advising you on modifications to your plans that can best utilize square footage and increase curb appeal.
Rebuilt Home On The Ridge

We are glad we chose Romero Construction to rebuild on the Ridge, and our beautiful new home is a reflection of their experience and dedication to quality. They excel in the planning and design process and their attention to detail and craftmanship show it. Owner Jaime Romero heard our desires and incorporated them. He was in frequent communication with us throughout the building process, and his expertise in scheduling made the process run smoothly. We also appreciated his advice regarding cost effective heating/cooling units that function independently in zones throughout the house. We are thrilled with the detail, amenities, and quality of our home — especially for the cost. We highly recommend Romero Construction.
Jack and Debbie Stouff
Our Services
We initiate the building planning process by personally meeting with you, the customer to find out what your vision and ideas may be for your building project. We will evaluate the building site, meet with the draftsman and engineer to come up with a building design and the building project blueprints. We will submit the plans to the building department and work with them to facilitate the building permit process on your behalf. Building regulations and requirements change often and our experience working through the building permit process can minimize problems obtaining the required construction permits in a timely manner.

Romero Construction can handle the building site preparation, including excavating and grading your lot level. We install septic systems, procuring the septic permit from the health department, setting of the septic tank and installing the septic drain field to specifications. We can handle the complete details of your new construction building project or building remodel, from start to finish. We have years of professional experience in building foundations, framing, electrical wiring, plumbing, custom cabinets and finish carpentry. Whether you are wanting to build a custom home, garage, kitchen remodel or bath remodel, Romero Construction can competitively turn your ideas into reality and handle every aspect of the building construction and building permitting process for you!
What Our Customers Say
We contracted with Jaime Romero of Romero Construction to build our custom home in the Mary Lake Subdivision in Redding. After seeing the lot and reviewing our plans, Jaime met with our Architect and requested a change to the foundation plan that saved us from having steps up into the house from the garage. This saved us money on the foundation and was more in alignment with our original hope for our one level retirement home. Jaime also requested an increase to our hallway size to allow for trim and advised to take some square footage from the master bath to enlarge the master bedroom. All of these changes made significant improvements to the flow of the house. These are just a few examples of how his experience in building, his ability to listen and adapt to our design style, made the final result exactly what we had dreamed. I highly recommend Jaime Romero for your custom home build.
Kim & Diane Orr
Meet the Company Owner
Jaime Romero has lived and worked in Northern California for most of his life. Born and raised in McCloud, California, North of Redding, Jaime grew up in the local area. He started Romero Construction in 1977 as a general contractor. As a local, independent, building contractor, Jaime is very "hands on", supervising every detail of every project personally. Romero Construction operated in the Bay Area for several years building homes after the Oakland Hills fire. Most of his business has been acquired through "word of mouth" from satisfied customers. Jaime is ready and willing to personally meet with you to begin planning your project. Throughout the permitting and construction process, he will always stay in communication to keep you current on any problems that may arise, and the progress of your building project. With over forty years of experience as a local building contractor and businessman, Jaime has made the Romero Construction Brand synonymous with Quality and a high degree of Customer Satisfaction!
Jaime Romero
"Jaime Romero's experience in building, his ability to listen and adapt to our design style, made the final result exactly what we had dreamed of."
Jaime Romero has operated Romero Construction as a family business serving the North State for over 40 years.
As a longtime local resident, building contractor and hobby rancher, breeding and raising Angus cattle, Jaime Romero is strongly rooted in our local agricultural and business economy.
Ask A Question or Schedule a Consultation
Have questions? or want to get a quote? – Fill out this form. All fields are required except phone number.